Housewarming Gift Tins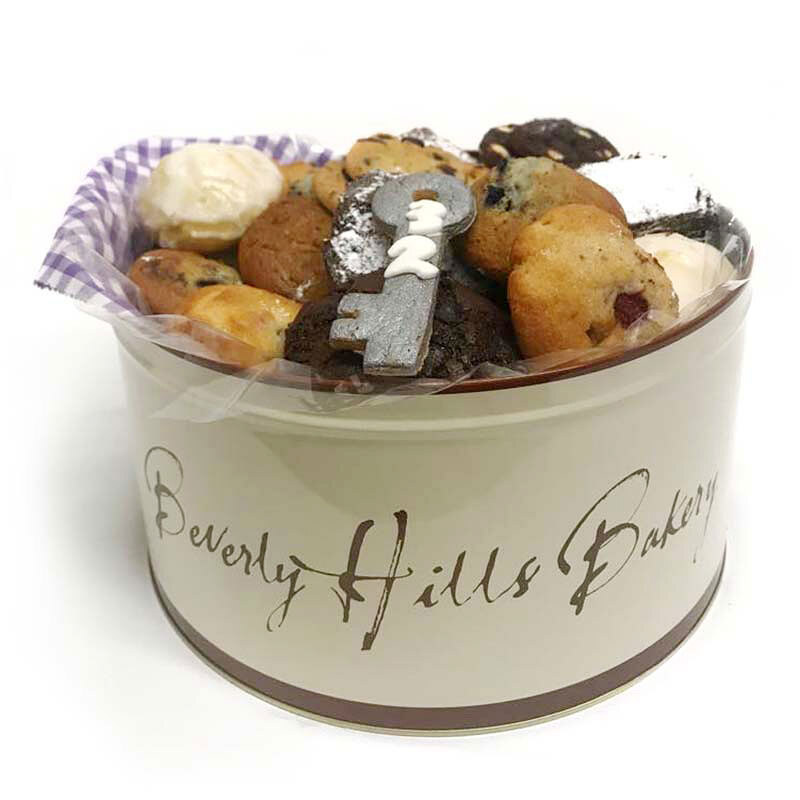 For new homeowners residing in North America, our housewarming tins will be the perfect gift for them.
Featuring a range of mini muffins, cookies, brownies, and a custom made cookie key displaying their house number, wrapped in purple gingham cloth and ribbon.
For decoration, we automatically place the house number/house name given on the first line of the recipient's address on the cookie key.
If you require a different name to appear please email us at sales@beverlyhillsbakery.com.