Allergy Information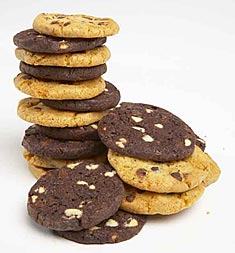 Do our products contain nuts?
Yes, certain of our products contain nuts. You can check below on our ingredients list. However, all our products may contain traces of nuts and/or seed or nut shell residue.
Our products also contain wheat (gluten), dairy, milk, soya, eggs, and traces of peanuts, lupin and sesame seeds.
If you have any specific dietary/allergy requirements, please call the Bakery on +44 (0)20 7586 0070.