About Us
Founded in 1990, in Knightsbridge, London, the Beverly Hills Bakery offers the finest American baked goods in the UK.
BHB has been delivering gift baskets of daily, freshly baked, handmade muffins, cookies, brownies, cakes & pies throughout London, UK, Europe, North America and Asia for over 30 years!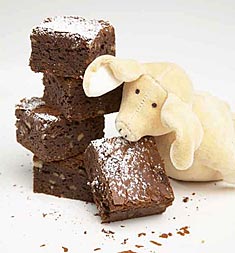 Our bakers use only the very best, fresh and wholesome ingredients available such as organic flour, Belgian chocolate, Odense Marzipan, and quality fruits.
We pride ourselves on never adding false preservatives or artificial flavourings to any of our baked products. We operate a traditional, top quality bakery where everything is still hand baked fresh every morning! All our muffins, cookies, brownies, cakes & pies are made to recipes unique and exclusive to Beverly Hills Bakery - we have never, and will never, use pre-mixes. All our products are suitable for vegetarians.
You, our customers, are receiving our delicious goodies straight from our ovens, the same day in London and next day in the UK and main cities throughout the world! Ours is a truly global gift delivery service to celebrate Birthdays, Anniversaries, Christmas, Mother and Father's Days, Baby Births, Housewarmings, Valentines and Thank You's.
We wish you a happy and scrumptious experience!