House Warming Gift Tins UK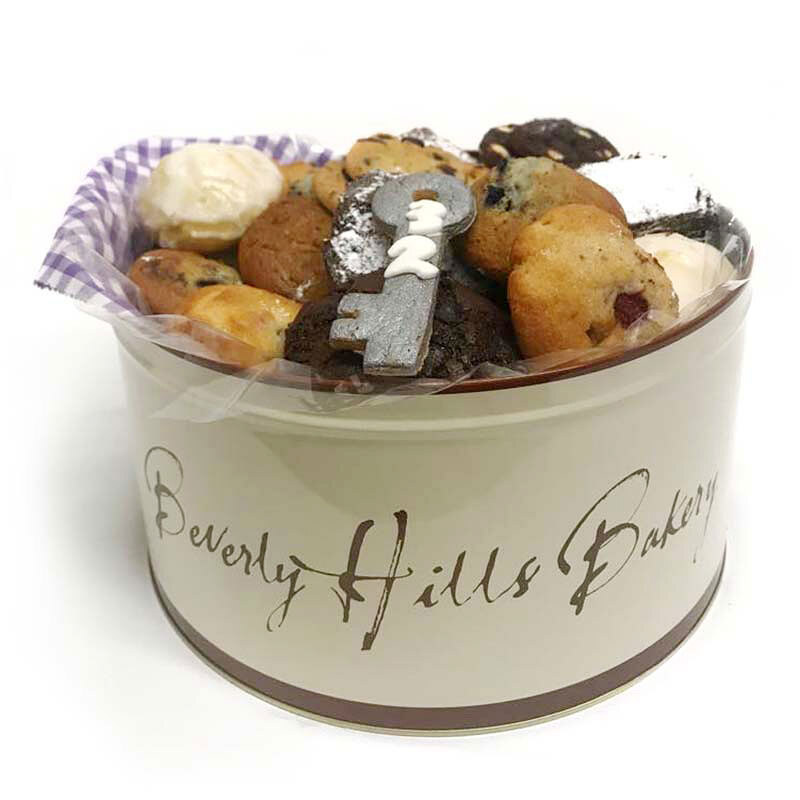 Has a friend or family member just bought or moved into a new house? Want to congratulate them? Then why not send them a unique gift like our amazing housewarming gift tins.
These tins are filled with our classic range of mini muffins, cookies and brownies, and come with purple gingham cloth and ribbon, with a custom-made cookie key, proudly displaying their new house number. We will automatically place the house number/house name given on the first line of the recipient's address on the cookie key.
Send unique housewarming gifts in the UK with our beautiful bakery tins.
Order form