Christmas Gift Tins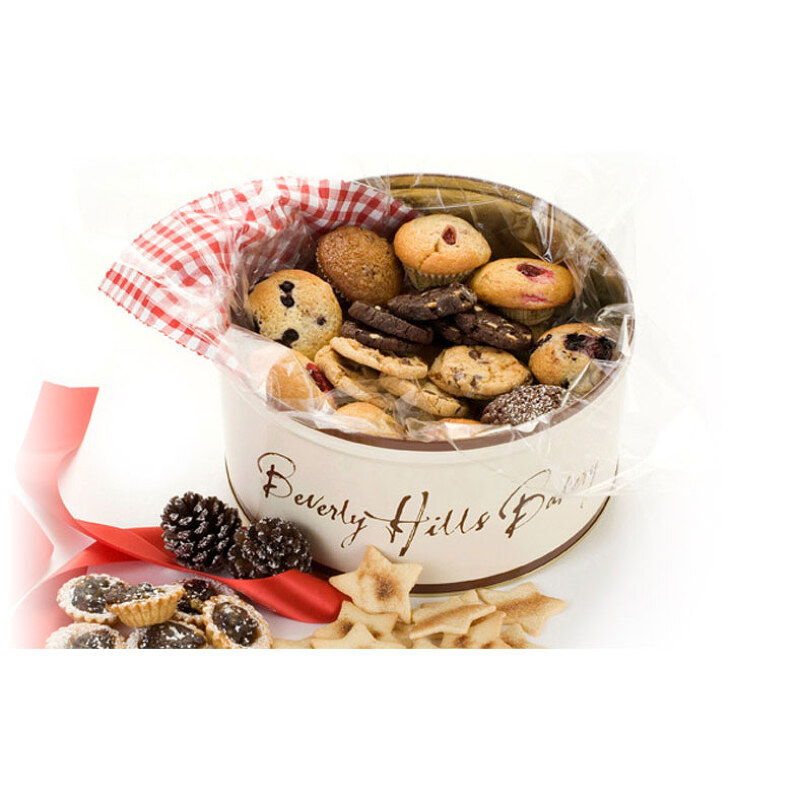 Beverly Hills Bakery's Christmas Gift Tins are the perfect, special gift for a loved one during the festive season.
Each tin contains a delicious assortment of handmade mini mince pies, vanilla star-shaped cookies, cranberry muffins and mince muffins, as well as our classic bakery selection of muffins, cookies and brownies.
Wrapped with festive red gingham cloth and ribbon and a handmade gingerbread Christmas decoration. For that little bit extra, add a bottle of champagne or a cuddly soft toy.