Chocolate Bakery Tins UK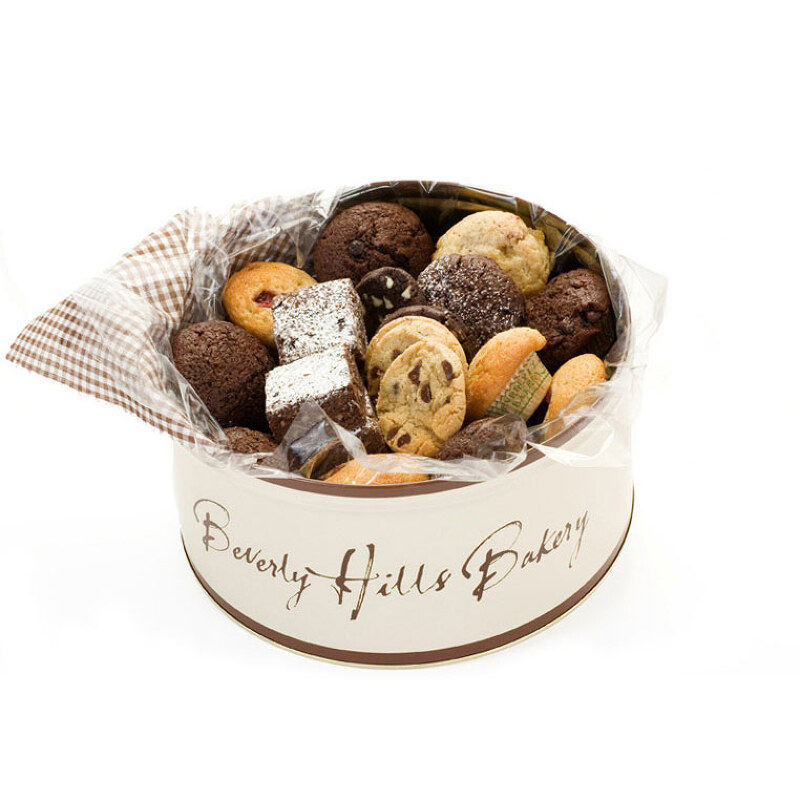 Our chocolate bakery tins in the UK are an ideal present for the friends, family or colleagues who might be known as the chocoholic!
We are featuring a tasty selection of chocolate goodies, including muffins (double chocolate, strawberry and white chocolate), cookies (chocolate chip, double chocolate chip) and brownies (double fudge chocolate).
Each tin comes in sizes of 42 or 55 items and will be wrapped in our beautiful gingham cloth and ribbon. The tins are available for delivery all across the UK.
Order form