Christmas Cupcakes UK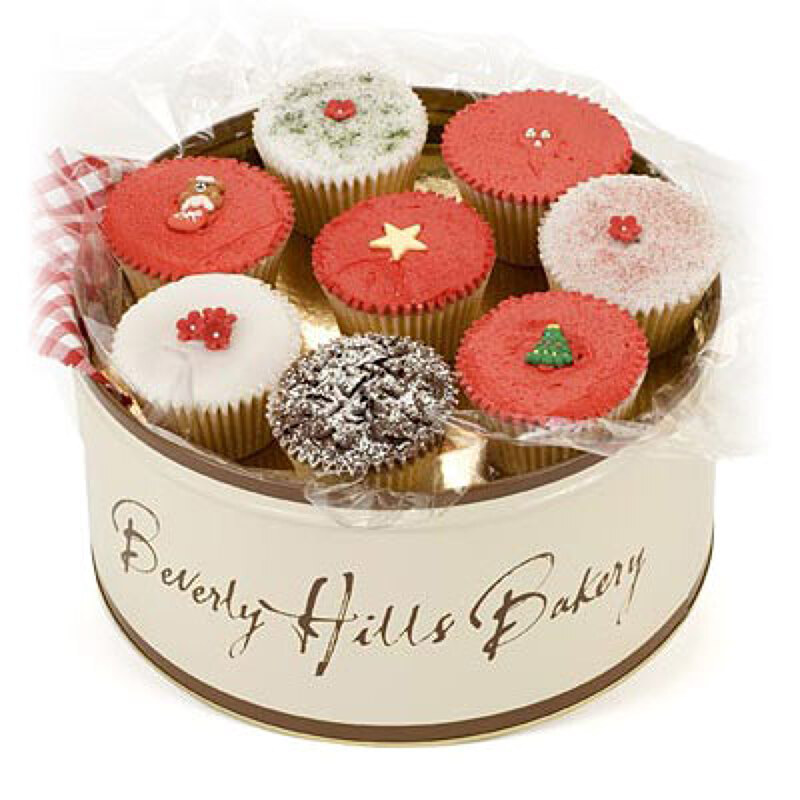 Our Christmas Cupcake gift tins contain 16 cupcakes made from soft vanilla sponge. Half are decorated with a red cream cheese frosting decorated with Christmasy sprinkles and the other half with white cream cheese.
Delicately packaged with red gingham cloth and ribbon - a wonderful festive gift!
Order form