Classic gift Tins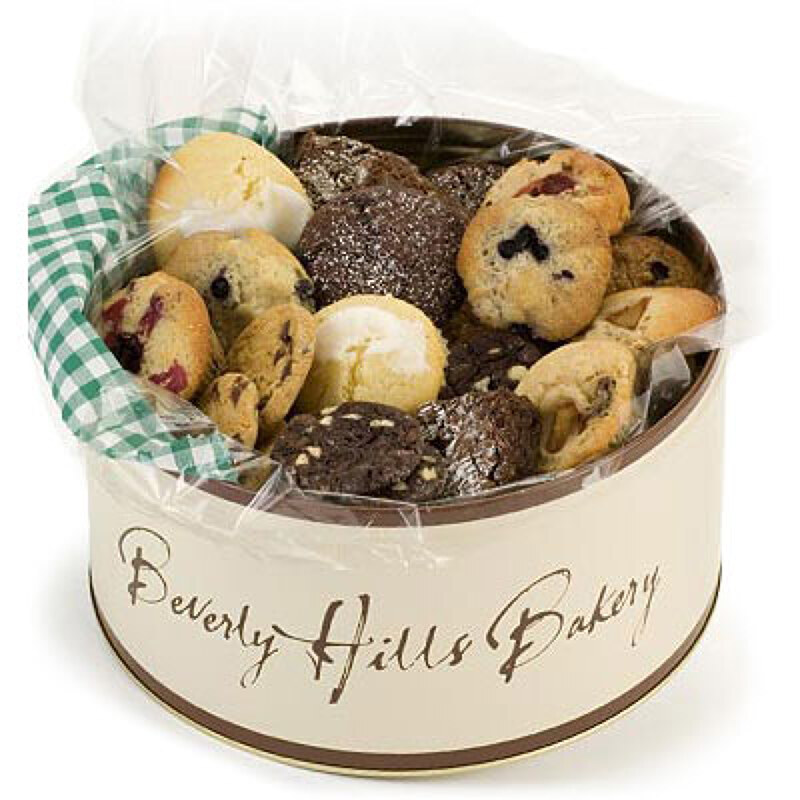 Filled with delicious hand made muffins, cookies and brownies, our classic bakery gift tins are guaranteed to impress your friends and colleagues.
The Classic range includes muffins, such as double chocolate, lemon, blueberry, strawberry & white chocolate, carrot raisin, apple & cinnamon and raspberry. For cookie lovers, we include the chocolate chip, double chocolate and oatmeal raisin. To top it all off, our famous double fudge brownies.
The tins come elegantly wrapped in our gingham cloth and ribbon.