Birthday Gift Tins London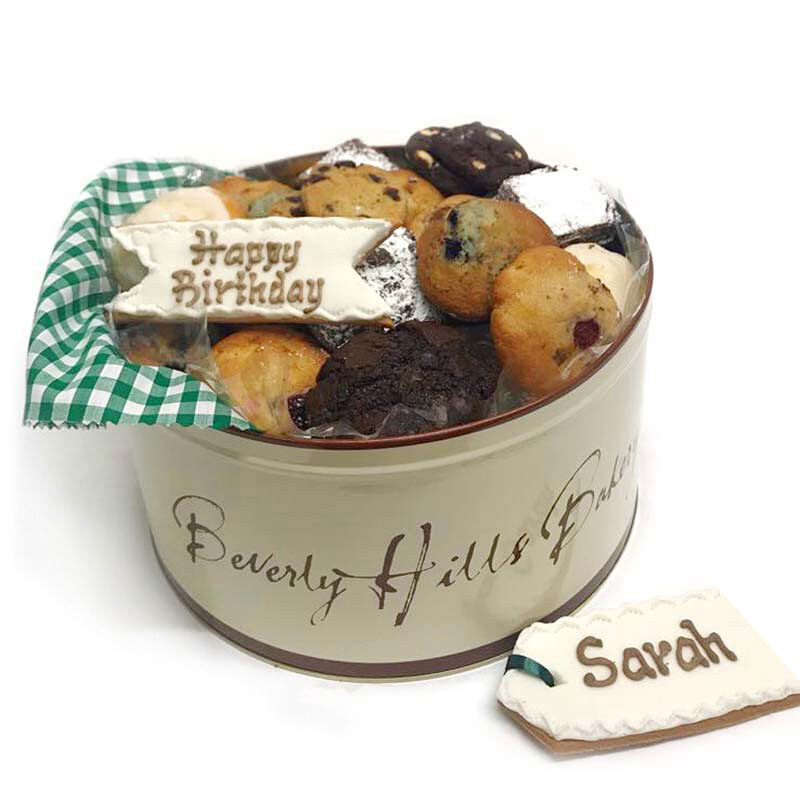 Spoil yourself and your loved one, with our new birthday gift tins in London.
Our gift tins are filled with our mouth-watering classic range of mini muffins, cookies and brownies, and topped with a handmade "Happy Birthday" vanilla cookie Tag.
The tins are also decorated with a green gingham cloth and ribbon, with a hanging handmade personalised cookie Name Tag. We will automatically write the first name stated on the recipient's delivery address.
Order form