London
Classic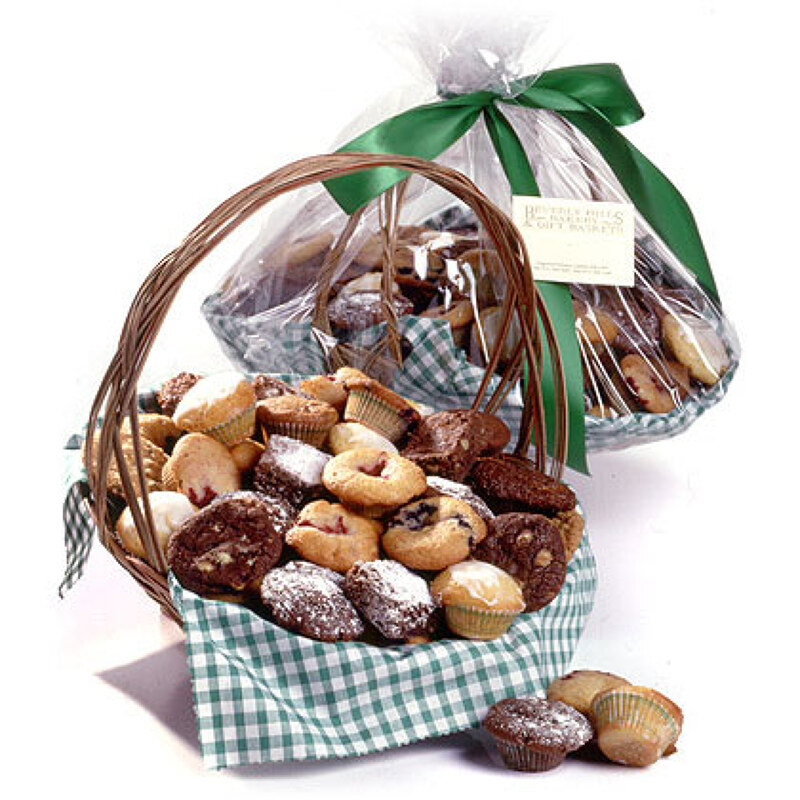 Filled with delicious hand made muffins, cookies and brownies, our bakery baskets are guaranteed to impress your friends and associates. The Classic range includes muffins such as double chocolate, lemon, blueberry, strawberry & white chocolate, carrot raisin, apple & cinnamon and raspberry. For cookie lovers, we add chocolate chip, double chocolate and oatmeal raisin cookies.
To top it all off, our famous double fudge brownies.
The original Beverly Hills basket is filled with our entire standard assortment of freshly baked goods. Wrapped with classic Beverly Hills green gingham and ribbon, this is the perfect gift for thank yous, birthdays, anniversaries, house-warmings or any occasion requiring something special.
Order form