Christmas Gift Baskets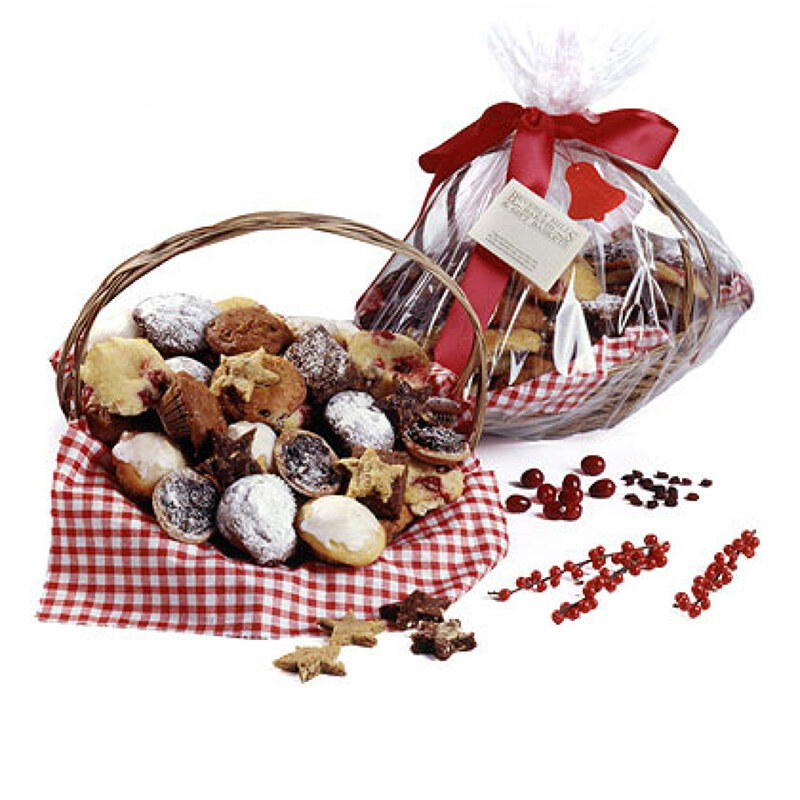 Order one of our Christmas gift baskets and instantly spread some festive cheer!
This is the perfect gift for the holiday season and contains a selection of mini mince pies, vanilla star-shaped cookies, cranberry muffins and mince muffins in addition to our classic collection. Each basket is wrapped with festive red gingham cloth & ribbon, with a seasonal Christmas decoration.