Choc-o-holics Gift baskets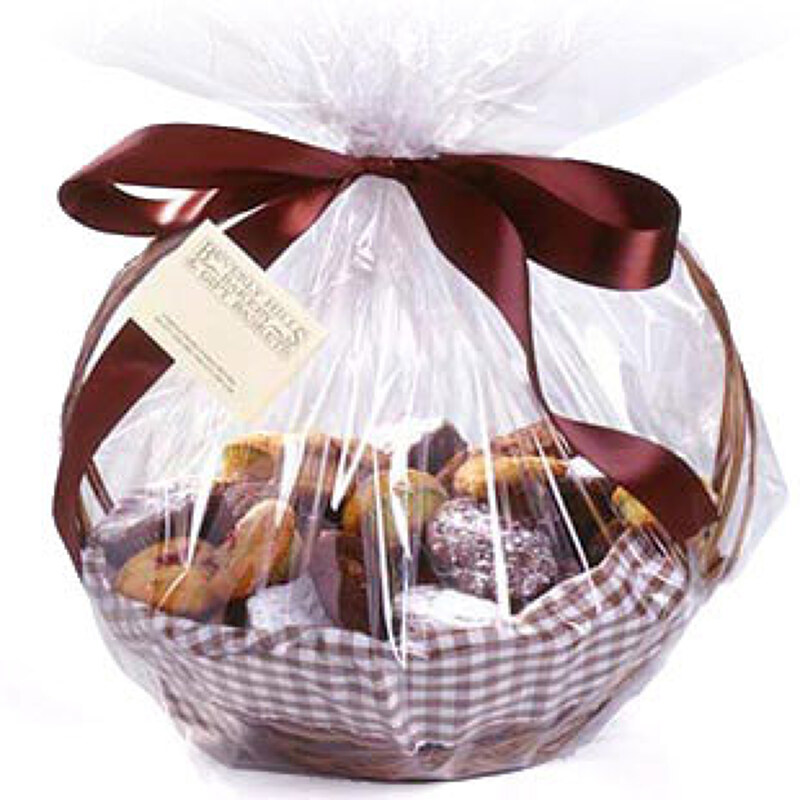 If your friend or colleague is a chocoholic, we have the perfect assortment of exclusively chocolatey goodies.
The chocaholics basket contains a variety of freshly-baked muffins, including Double Chocolate, Strawberry & White Chocolate, as well as Chocolate Chip and Double Chocolate Chip cookies, and Double Fudge Chocolate brownies.
Each basket is wrapped with our chocolate coloured gingham and ribbon.