Birthday Gift Baskets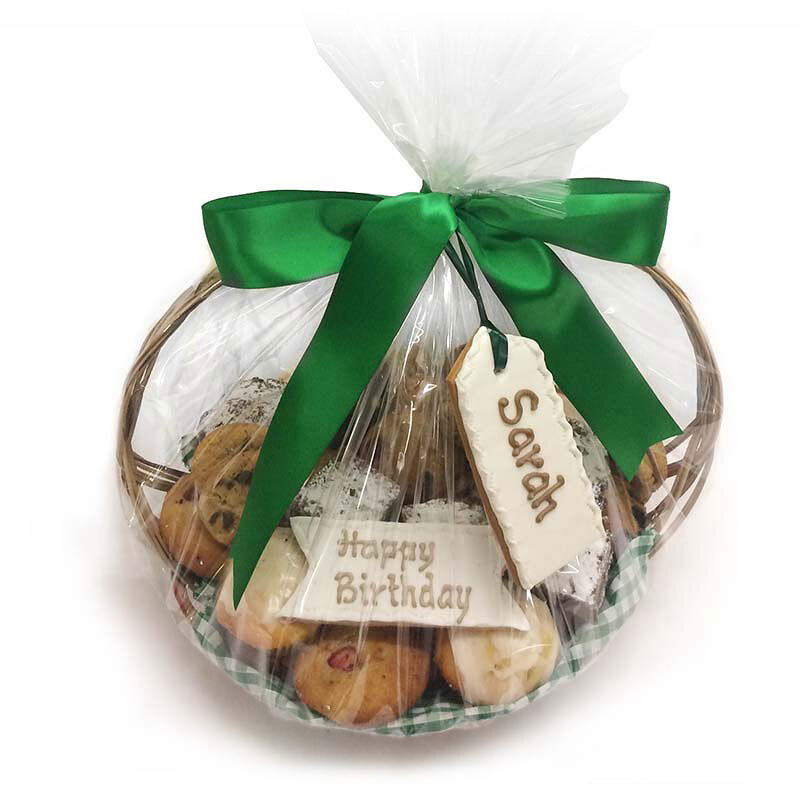 Spoil yourself and your loved ones with one of our gorgeous birthday gift baskets, filled with our mouth-watering classic range of mini muffins, cookies and brownies, and topped with a hand made "Happy Birthday" vanilla cookie Tag.
We will automatically write the first name stated on the recipient's delivery address. Each basket is decorated in green gingham cloth, and ribbon with a hanging hand made personalised cookie Name Tag.
If you require a different name to appear please email us at sales@beverlyhillsbakery.com.