Chocolate Cupcakes London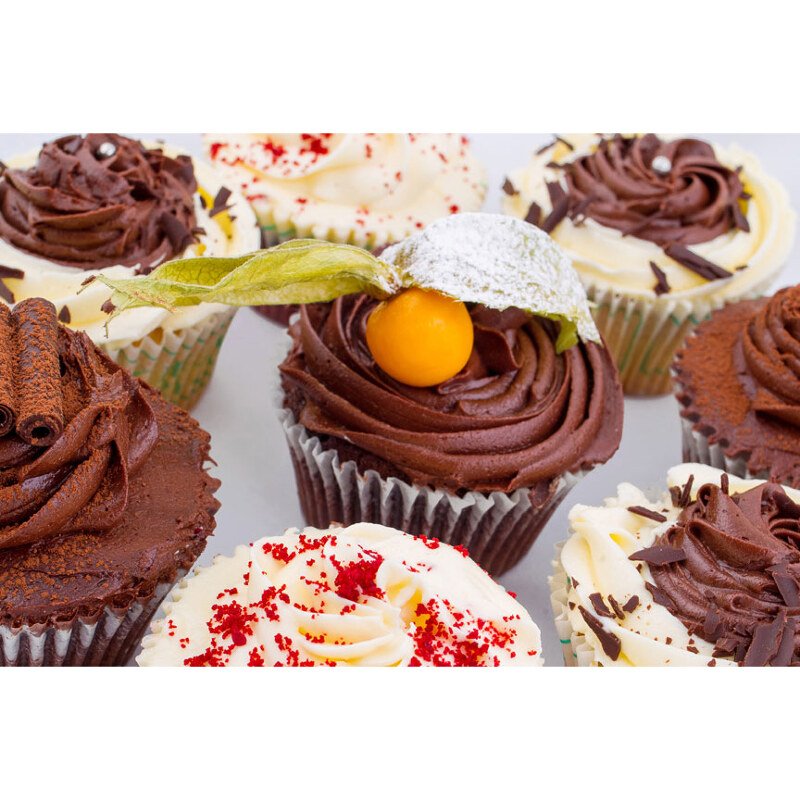 Our chocoheaven cupcakes are a combination of our delicious vanilla cupcakes and chocolate delight ones including Red Velvet. These cupcakes are all finished with our famous cream cheese frosting with sugar & chocolate swirls, red sprinkles, white and dark chocolate shavings.
All of cupcakes are elegantly packaged in our dreamy Fairy Box tied with chocolate ribbon.
Order form