American Dream Cupcakes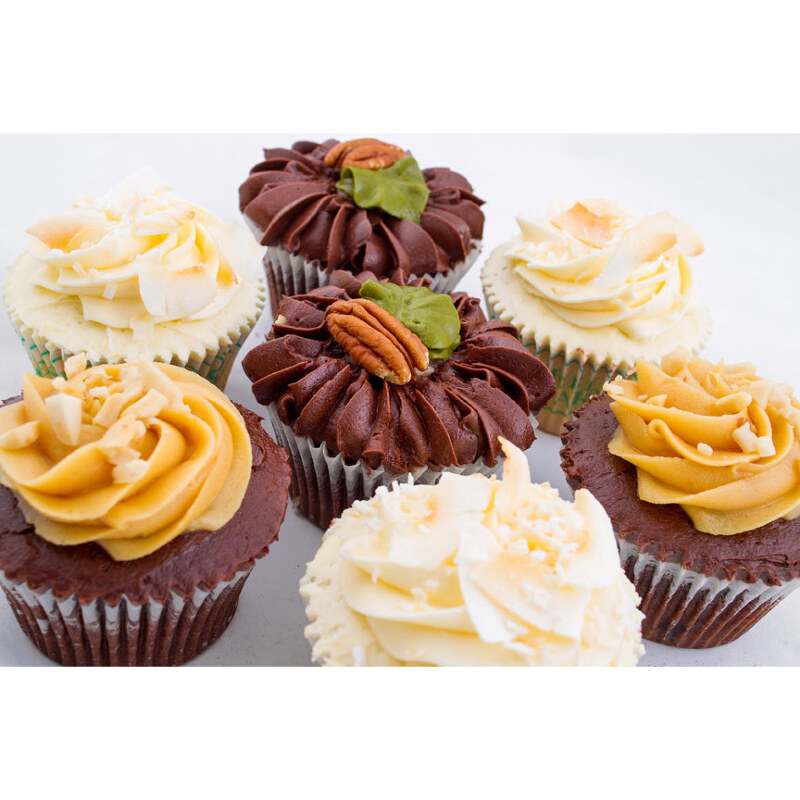 We have a delicious collection of traditional popular American cupcakes including:
Red Velvet - Moist, dense and creamy, vanilla with a light chocolate flavour. Our red velvet cupcakes are decorated with cream cheese frosting.
German Chocolate - Rich & sweet chocolate coffee perfectly paired with coconut filling and topped with crunchy pecan nut, for an exotic taste.
Devil's Food - Made with luxurious Dutch Cocoa to achieve a darker and richer chocolatey taste. These cupcakes are filled with peanut butter cream and decorated with peanut butter cream frosting.
Coconut - Light & moist coconut cake paired with a sweet coconut cream cheese filling and topped with cream cheese frosting and shredded coconut.