Triple Chocolate Cake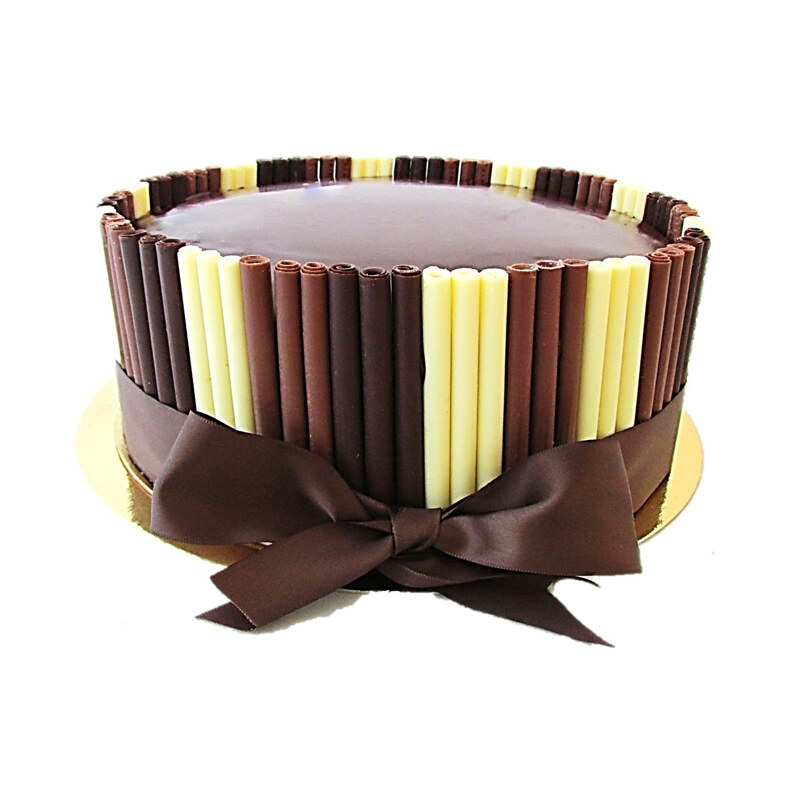 Chocoholics beware, this seriously indulgent new triple chocolate cake is made with three different layers of chocolate - a perfect balance of sweet and bitter.
The cake is topped with an elegant chocolate ganache glaze and encircled by white, milk and dark chocolate cigarillos. A true show stopper!