Red Velvet Heart Cake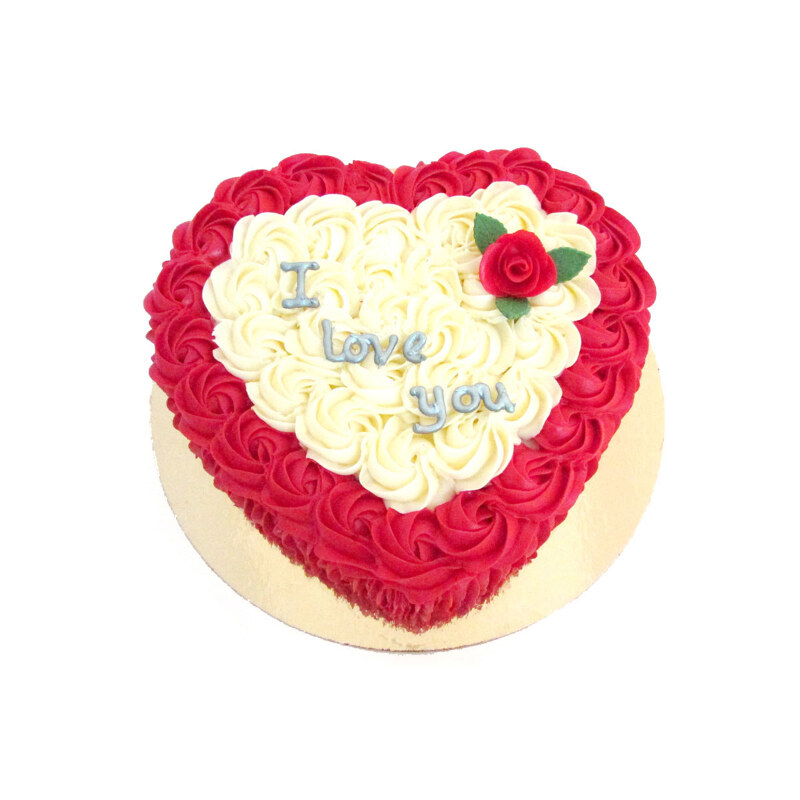 Introducing our newest creation for all the romantics, our Red Velvet Heart shapes cake, for delivery throughout London!
This moist and fluffy red chocolate flavoured sponge cake is covered with a delicate red and white cream cheese topping, and decorated with a hand made red sugar rose.
It will certainly set a romantic mood for Valentines day, an Anniversary or as a delicious gift for your loved one's birthday. You can also personalise your cake by including a handwritten Silver Love message of 3-4 words.