Fruit Tart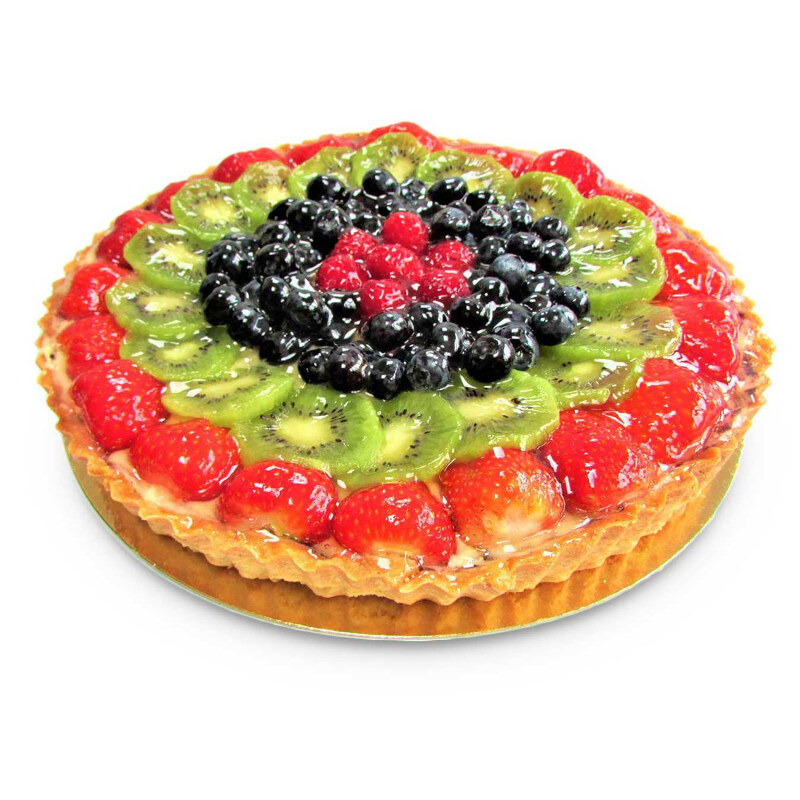 Our fruit tart is the one for the fruit lovers to enjoy!
The base of the tart is made of a sweet paste filled with crème patisserie. The tart is decorated with an abundance of seasonal fruits including strawberries, kiwis, blueberries, raspberries which makes this baked treat the most colourful and healthy in our collection.
24 hours notice needed.