Christmas Gift Tins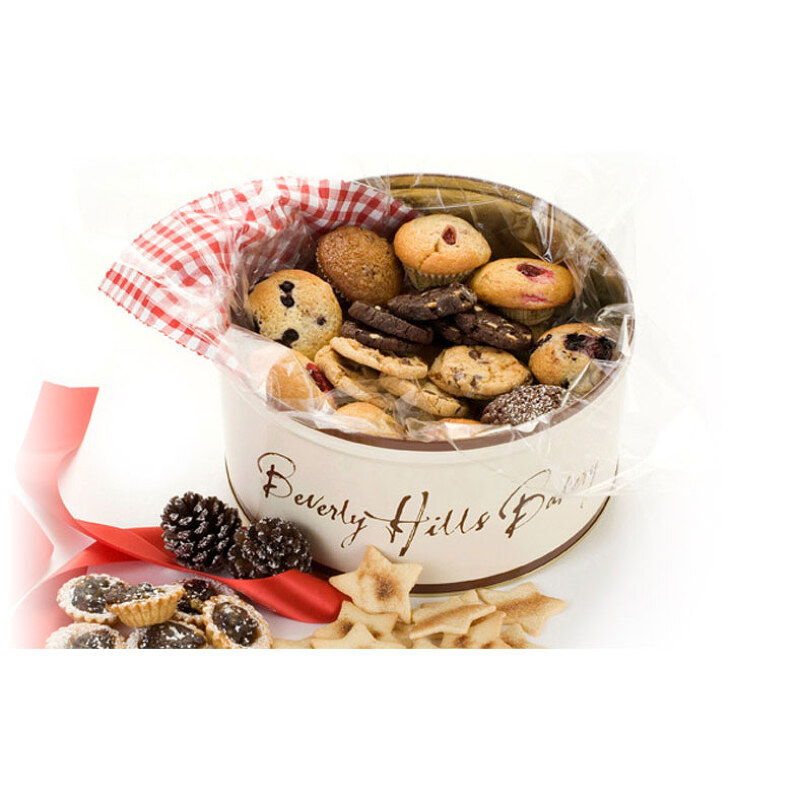 For relatives and friends living in Europe, why not spoil them with the perfect gift for the holiday season?
Our gift tin includes delicious Christmas treats, such as mini mince pies, vanilla star-shaped cookies, cranberry muffins and minces muffins, as well as our classic bakery selection.
Beautifully wrapped with festive red gingham cloth, ribbon and a handmade gingerbread Christmas decoration.