Flowery Cupcakes London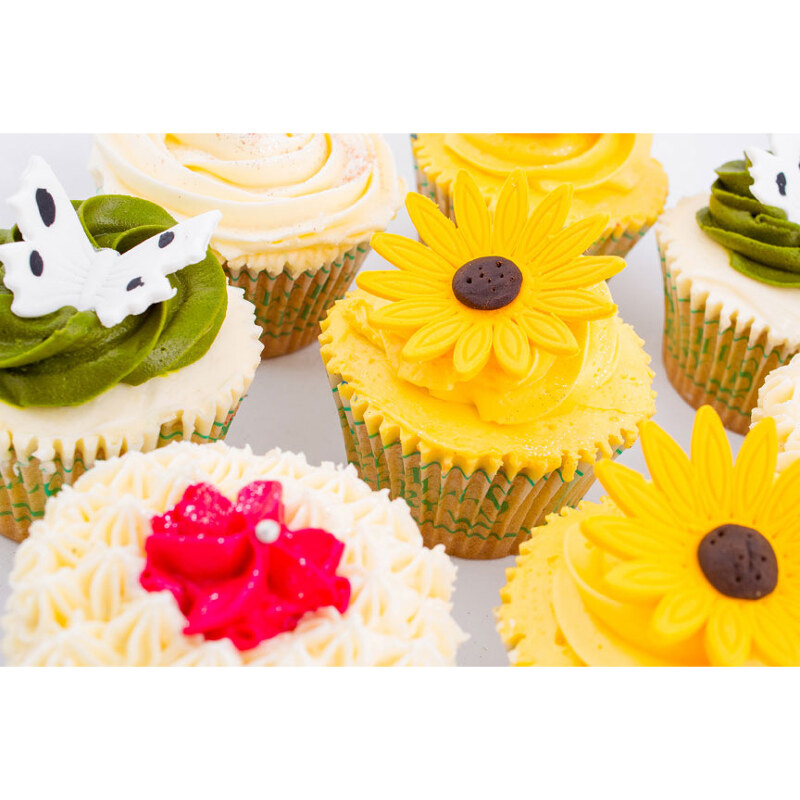 In partnership with Jenny Colgan's book, "Meet Me at the Cupcake Café", we created these delightful flowery summer cupcakes.
These cupcakes are made from vanilla sponge, with gorgeous hand made sunflower and butterfly sugar decorations.
Perfect for a picnic in the park or high tea in the garden.
Order form